Everybody likes to improve the good looks of the built-in home bar. It's one of the warmest places in a modern home.  You can spend a wonderful time with your close acquaintance sipping a glass of your favorite liquor. And you may even be proud to own an elegant home bar since it has become an ornament in a house nowadays. Some use the sitting room as a place to have a drink and swiftly turn it to a home bar for the time being. How can you use your sitting room for this purpose and still manage to preserve its charm? The equipment you use to furnish the room matters a lot in this case. Well, copper is a metal that do marvels in home décor. Use a hammered copper sink in your bar and see how it enhances the elegance of the entire room.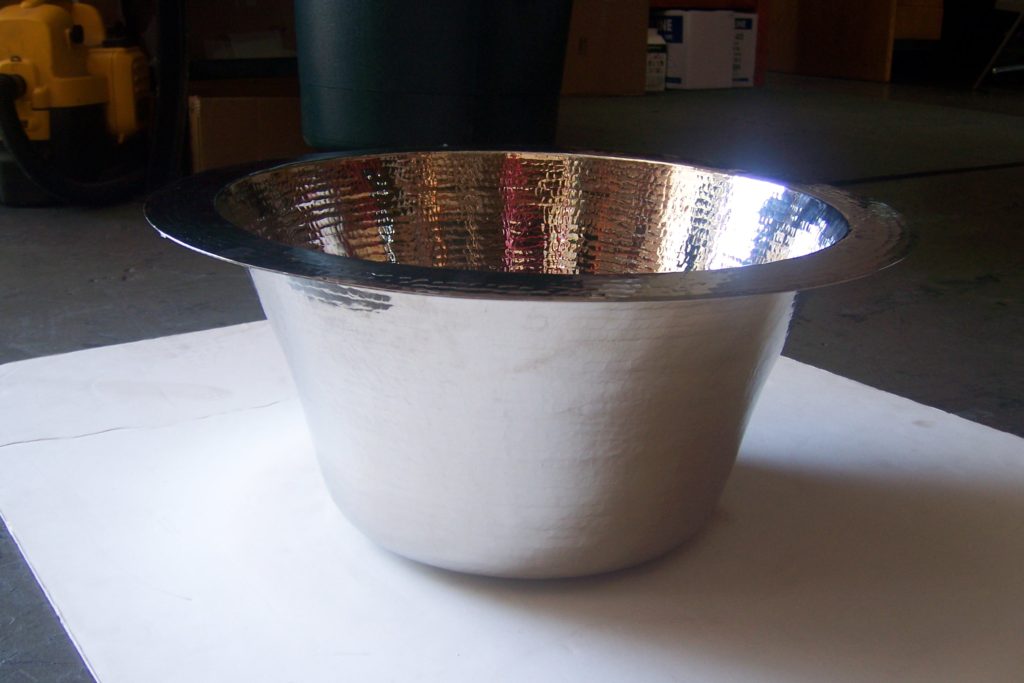 Always copper keeps a certain standard in the global market. Whatever the product, if it's made of copper, a special attention is paid to it. Copper bar sinks excel all the other varieties in a few reasons. Here are they. Just go through them and have an idea to plan yours giving it a simple touch of copper.
Excellent Build
Making a good quality hammered copper sink is a bit challenging for a craftsman. They create them all by hand going through a series of hard hand work. Copper sheets are hammered and fired in high temperatures to get those marvelous finishes. All are Tig-welded and passed into the hands of five or six skilled artisans to obtain a wonderful final finish. Most hammered copper bar sinks are built in a way to allow the water to flow naturally. The sink is getting deeper when it goes towards the drain opening while the other part is kept shallower. So, no water drops ever remain in the bottom and it keeps the surface clean and dry all the time. Also, it provides enough space to use when cleaning glasses. And the hammered footprint adds something more to its uniqueness.
Stylish and Durable
Naturally, copper provides an attractive surface open to decorations of any sort. Its different finishes and elegant designs make it still more beautiful. And copper is a live metal and it grows with the time eliminating wonderful patterns when it re-patinas. Durability and strength are two other plus points that make copper the best metal to make sinks.
So, got it? Brighten your small home bar with a nicely shaped hammered copper bar sink. Better to buy a Mexican hammered copper sink. They are skillfully made by the veteran copper experts in Mexico. Nobody can surpass their vibrant craftsmanship that gives birth to a wide variety of copper sinks in a year. One that beautifies your home bar is definitely among the lot!